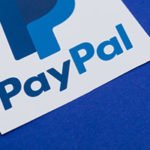 PayPal Holdings Inc. (NASDAQ: PYPL) is having a great run. At the start of this year, PayPal's stock was trading around $85, and it climbed to $118 per share on June 20. That's roughly a 35% increase. Over that same period of time, the S&P 500 only gained 4%.
The stock has stalled recently with the announcement that COO Bill Ready is stepping down at the end of the year.
Although, Ready will help PayPal transition into new leadership. Plus, with expanding e-commerce, PayPal's stock should continue to climb.