penny stocks to invest in
Article Index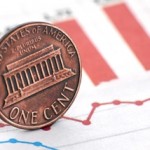 Stocks that trade "Over-the-Counter" (OTC) can be risky propositions for investors because they aren't subject to the same financial standards as stocks on the larger exchanges. They can also be very illiquid.
But the OTC markets also see some of the top penny stocks winners every week, and have seen some of the best penny stocks of 2014. This week, every stock on our "top penny stocks" list trades over-the-counter.
This week's hot penny stocks had returns of 3,125%, 674%, and 325%, and every stock on this list more than double shareholders' initial investment.