Penny Stocks Today
Our Guide to Investing in Penny Stocks Today – Plus Our Top Picks
Penny stocks can sometimes deliver massive returns to investors. Newer investors keep coming back to them because of their potential to produce 300%-plus returns in just a few days.
Marathon Patent Group Inc. (Nasdaq: MARA) is just one example of a stock that climbed an astounding 319%, from $1.42 to $5.95, in only four days during the short week of Thanksgiving.
That's enough to turn a small $1,000 stake into $3,190 – for profits of $2,190 – in just four days. An impressive gain to be sure.
But not all penny stocks pay off for investors.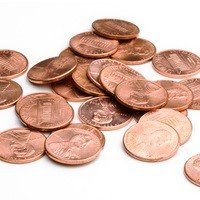 Another penny stock, VistaGen Therapeutics Inc. (Nasdaq: VTGN), climbed from $0.92 to $2.55 on Dec. 6. Less than two weeks later, on Dec. 15, the stock had returned to $1.05. Anyone who purchased shares at $2.55 ended up being stuck with losses of roughly 58%.
It's important to understand that many penny stocks aren't quality investments. If they trade at a couple pennies, then there's probably a good reason for that.
Penny stock investing comes with high risk if you don't know what you're doing. There are hundreds of scammers waiting to pounce on unsuspecting investors who put too much of their savings into a manipulated or entirely bogus shell company.
Unfortunately, scams are very prevalent. Shell companies make it appear like they are raking in revenue when they have no incoming money at all. Scammers will artificially inflate the price of shares, only to sell their own shares once unwitting investors have bought in. Plus, stocks that trade on over-the-counter exchanges aren't held to the same standards as stocks trading on major exchanges like the NYSE and Nasdaq.
So to help you find the best penny stocks to buy in 2018, we've developed our own criteria to uncover penny stocks with the most potential. And today, we'll reveal our how-to guide for investors looking to book the most profits possible from penny stocks in 2018.
It only takes 10 minutes a week to double your way to $1 million: This strategy doesn't require any special training – yet it could potentially put $1 million in your bank account faster and easier than you ever dreamed…
These are our four top tips, as well as the five best penny stocks to buy today…
Tip No. 1 When Buying Penny Stocks: First Look at the Major Exchanges
Many of the penny stocks you'll find trade on the Over-the-Counter Bulletin Board (OTCBB) or on the pink sheets. These penny stocks can be very risky.
Stocks listed on the OTCBB don't meet the requirements to be listed on the NYSE or Nasdaq, however they still file with the SEC and report financial performance.
Stocks on the pink sheets, on the other hand, have no minimum requirement and do not need to file with the SEC.
Unless you are willing to take on major risk, it's best to stick to penny stocks which trade on the NYSE or Nasdaq exchanges. Your list of penny stocks to buy will be narrower, but you'll also significantly reduce your risk of buying stock in a shell company.
If you do end up wanting to invest in a penny stock on the pink sheets, then you can use their classification system. The pink sheets do have categories of stocks held to higher reporting standards. Those categories are known as "PrimeOX" and "PremierOX."
Tip No. 2 for Buying Penny Stocks: Look for Positive Analyst Coverage and Bullish Price Targets
After you've narrowed down your universe of penny stocks, start to look for those companies currently receiving positive analyst coverage.
While a high price target doesn't necessarily mean it will come true, if a large investment firm is covering a penny stock, it usually means that stock has more promise than one that has no analyst coverage.
Then, look only at stocks with ratings of "buy" or "hold" and that have price targets above their current price.
Silicon Valley Breakthrough: This tiny company's revolutionary new device is expected to "change the world on a scale hardly seen in human history." It could hand early investors a $78,000 windfall in the process. Here's how to get in…
Again, a high price target isn't a guarantee. But it is an indication of a stock's potential gain over the next 12 months.
For instance, you shouldn't buy a penny stock which has a price target that only implies upside of 15% when another penny stock might have a price target which implies upside of 150% with the same downside risk.
Tip No. 3 on Buying Penny Stocks: Look for Buyout Targets or Those "Ready for the Market"
One of the biggest catalysts for penny stocks can be a new product or drug that is about the hit the market. If it's successful, there's good chance the stock will soar.
Money Morning Director of Technology & Venture Capital Research Michael Robinson said that many companies with shares priced in penny stock territory – like some biotechnology companies or innovative tech companies – sometimes spend years on research and development (R&D) for their products, which is why they might not yet have sales or profits.
But if all that R&D ends up creating a successful new product or drug, a penny stock can rapidly enter the expansion phase of the business life cycle and start delivering massive sales, and then profit growth.
Another catalyst that Robinson points out is a potential buyout. Penny stocks that end up being bought out are often the biggest winners.
Robinson said these top buyout candidates are often penny stocks. They're the kind with a market niche, new proprietary technology, a promising drug or product – and a larger competitor that wants to absorb the niche. When the purchase price is above the price where shares trade, investors get an immediate gain.
Snagging that penny stock that's about to be acquired is one of the quickest ways to find triple-digit returns. Robinson recommends keeping up with the trends in mergers and acquisitions to find industries with the most takeover activity.
Tip No. 4 When Buying Penny Stocks: Budget
Lastly, it's crucial that investors keep the right perspective. Allocating too much of your capital to penny stocks can be a recipe for disaster.
Betting on long shots is a poor strategy. Sure, the potential payouts may be higher on long shots, but they're long shots for a reason. Rarely do they return the types of profits investors hope for.
Successful penny stock investing is not akin to buying lottery tickets. But if you treat them like any other investment, you can make market-beating profits.
Now that we've covered all the tips and tricks to investing in penny stocks, here are our five top penny stock picks…
Penny Stocks to Buy, No. 5: Second Sight Medical Products Inc.
Second Sight Medical Products Inc. (Nasdaq: EYES) is a Los Angeles-based medical device company creating prosthetics to restore vision to blind people.
On Dec. 5, the company announced it had entered the market in Iran by implanting two patients with its Argus II Retinal Prosthesis System. This is part of the company's strategy to target leading eye centers and distributors around the world, according to CEO Will McGuire.
McGuire hopes the adoption of this technology in more places around the globe will mean that the technology is becoming increasingly accepted, which therefore increases demand.
And it seems at least one analyst shares McGuire's optimism. H.C. Wainwright & Co. analyst Amit Dayal maintains a $5 price target for EYES shares. That represents upside of 159% from where the stock currently trades, at $1.93.
Next up is a stock with the potential to climb 491%…
Penny Stocks to Buy, No. 4: Proteostasis Therapeutics Inc.
Cambridge-based Proteostasis Therapeutics Inc. (Nasdaq: PTI) is a biotech firm creating drugs to treat patients with cystic fibrosis (CF).
PTI's top drug in development, PTI-428, is an orally taken treatment for CF and is undergoing phase 1 clinical trial testing.
Proteostasis earned approval for its clinical trials in progress from two important global CF advocacy groups – the Cystic Fibrosis Foundation and the European CF Society.
The three firms tracking PTI stock have an average price target of $16 for the stock, with one firm targeting $25, according to S&P Capital IQ.
The stock currently trades at $4.23, meaning those price targets represent profit potential of 278% and 491%, respectively.
PTI executives said the clinical trials were soon ready to begin dosing patients with PTI-428 in the first half of 2018 and would present initial results either in Q3 or Q4 of the year.
The stock will likely jump on positive results.
Now, the next stock on this list is another great biotech company that could double in 2018…
Penny Stocks to Buy, No. 3: Viking Therapeutics Inc.
Currently trading at $4.52 per share, Viking Therapeutics Inc. (Nasdaq: VKTX) develops drugs to treat fatty liver disease and post-hip surgery rehabilitation.
The company's lead clinical program, VK5211, is currently in phase 2 clinical trials for post-hip surgery rehabilitation.
The company announced positive initial results for VK5211's phase 2 clinical trials on Nov. 30, 2017, and management is optimistic that the trials will continue seeing success.
The company's stock is covered by five firms, with an average price target of $8.30 and a high target of $11. Those price targets imply gains of 84% and 143%, respectively, according to S&P Capital IQ.
Up next is a penny stock that could double now – and even triple – as a result of Trump's recent tariff on solar imports…
Penny Stocks to Buy, No. 2: American Superconductor Corp.
Massachusetts-based American Superconductor Corp. (Nasdaq: AMSC) makes two-megawatt wind turbines under the Windtec Solutions brand. The company also sells products to connect electricity-generating equipment with the power grid.
According to climatecentral.org, the amount of power generated by one two-megawatt wind turbine could power 380 homes during a year.
This is actually a fairly conservative estimate, too. Since the wind doesn't constantly blow, analysts rate the potential power generation of turbines based on just a quarter of their maximum capacity.
AMSC stock currently trades at $4.94 and is covered by four firms, with an average price target of $7.38 and a high target of $10. Those figures represent 49% and 102% upside, respectively.
AMSC has beaten analysts' earnings expectations in eight of the last nine quarters, according to S&P Capital IQ, which could be a sign analysts are actually underrating the stock.
Last up is a company creating prosthetic devices to help restore vision to blind individuals…
Penny Stocks to Buy, No. 1: Neptune Technologies & Therapeutics
Neptune Technologies & Bioressources Inc. (Nasdaq: NEPT) makes products like seed and krill oil. Neptrune is planning to penetrate the marijuana oil business and stop producing krill oil.
During NEPT's Q2 earnings call on Nov. 14, company executives said the company successfully divested its krill oil business and approved $5 million to change its facility to extract cannabis oil. This could be a major turning point for Neptune, as California legalized recreational cannabis on Jan. 1, and Canada is expected to legalize cannabis nationally this year as well.
Shares of NEPT are covered by Echelon Wealth Partners Inc. with a price target of $5.25, representing an upside of 56% from today's price of $3.36 (Jan. 24).
But by applying its expertise in oil extraction to the massive growth in the marijuana industry, Neptune is positioning itself to surpass this estimate.
According to Marijuana Business Daily, Canada's annual sales for recreational marijuana are expected to reach at least $2.3 billion by 2021.
If Neptune can secure just 5% of that market, it would be generating sales of $115 million, or 3.6 times its current annual sales of $32 million.
Using that 3.6 multiplier, NEPT shares trading at $3.36 could then increase to $12.10 by 2021, for a 260% gain in three years.
Are Penny Stocks Good Investments?
Yes, penny stocks can be good investments, because their low price sometimes means incredibly high upside potential. But every investor should be able to identify the signs of a bad or high-risk penny stock. These signs include a company's use of paid promotions, refusal to disclose important financial information, and listing on a non-major exchange.
What Penny Stocks Should I Buy?
Investors should only buy penny stocks that trade on a major stock exchange, like the NYSE or Nasdaq. Penny stocks listed on these exchanges are less risky, because they have stringent requirements for financial reporting compared to lesser-known exchanges. In other words, these companies can't rip off investors because they have to release quarterly earnings that gauge their financial health. These earnings are considered "report cards," because they track performance metrics like revenue and operating costs. This doesn't mean guaranteed profit, but it is a sign your penny stock isn't a scam.
2018 Resolution No. 1: Own the Night… Are you ready to learn how to grow your money by 50%, 75%, or 125% every single day? Experience the power of night trading in 2018, and you could wake up to an extra $750, $1,500, or even $5,700 by the time you check your account the next day. Click here to learn how to get started.