penny stocks today
Penny Stocks That Will Explode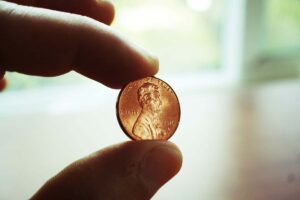 Penny stocks offer traders the chance for massive returns over a short period.
What gives penny stocks this sort of potential is their low price. Stocks trading under $5 a share – the SEC's definition of a penny stock – or even better, stocks trading under $1, only have to move a few cents to give traders triple-digit returns.
But that's not the whole story. These stocks wouldn't move very much, even at their low price, without volatility.
That's why Money Morning Quantitative Specialist Chris Johnson says "volatility is your best friend."
"To make money on low-dollar stocks, you need them to move," Chris says. "That means you need volatility."
To help us find the best penny stocks to buy, Chris applies his 30 years of experience using trends, momentum, and volume to find stocks with the sort of volatility that can double or triple your investment.
He's turned his scanners loose on the over-the-counter (OTC) market, where stocks can trade for anywhere from mere pennies to a few bucks – an area where he's seen some incredible, head-spinning moves.
It takes much less for a $0.05 stock to become a $0.25 stock than it does for a $500 stock to become a $2,500 stock. You'll still make five times your money, but you'll do it in a few weeks or days instead of years.
And now, he's got an energy-tech penny stock in his sights – one he thinks we can expect a $0.05 move that'll hand us 70% in gains.
This Penny Stock Checks All the Boxes for an Explosive Rally
Chris's top penny stock right now is Lightwave Logic Inc. (OTC: LWLG).
Lightwave Logic is an Internet infrastructure company. It focuses on supplying high-speed fiber optics to improve Internet speeds at lower costs.
That puts it on the cutting edge of technology. Even better, it is in the crosshairs for a huge gain once the $1 trillion infrastructure spending bill passes Congress. The bill could become law as soon as September.
While LWLG is an exciting company, what puts this on Chris's radar is its chance to move higher fast. In short, this stock has the right volatility.
Chris targeted this stock when it was trading for just over $7 a share last week. Now it's over $9 a share, a quick 25% pop.
But you haven't missed the trade.
What Chris is really eyeing here is the stock repeating its run to $15 a share earlier this year.
The same trend happened just before that parabolic run too.
The stock broke above its 50-day moving average and upper Bollinger band and then exploded higher.
It's already done that this time, so it's just a waiting game to see if it repeats now.
Of course, this trade comes with some risk. The stock could fall back to prior resistance levels around $6 a share. That's why Chris recommends using a 7% trailing stop to make sure you can lock in any gains and limit your loss potential.
We'll keep you updated on Chris's latest penny stock picks, but we've got some more top penny stocks you need to see today…
The Top Penny Stock Is Changing How We Eat
The plant-based meat industry is going mainstream. And the best stock to play in this fast-moving sector might also be the cheapest.
Alternative meat options have been around forever. But it wasn't until Beyond Meat and Impossible Foods showed the world that they could be every bit as tasty as the real thing that people started taking it seriously.
Now you can find plant-based burgers at Burger King, plant-based chicken nuggets at hip New York City restaurants, and plant-based bratwurst in your local butcher's aisle.
And it's not slowing down.
The industry is expected to grow 220% by 2027.
Investors looking for the next big thing have taken notice.
When Beyond Meat Inc. (NASDAQ: BYND) went public, investors gobbled up so many shares the stock popped 250% higher in its first two months of trading. Things have settled down since, but it's still up about 60% over its IPO price in 2019.
But BYND is not the stock to own here.
It's trading for $120 a share. Wall Street gives it an average price target of $121.36 a share by this time next year. That's not a great risk/reward profile, and it's a sign its growth is already priced in.
Fortunately, there's a better, cheaper alternative in the penny stock space.
Eat Well Investment Group (OTC: EWGFF) was formed after a major acquisition in the plant-based sector this year. Now it's flying under the radar as a true contender in the industry.
It's got a pipeline of potential acquisition targets ready to help it branch out.
Plus, it's launching a plant-based snack food this year. What makes that even more exciting is the brains behind the Cheetos brand is heading up the launch.
That has it on track to make $60 in revenue this year alone. Pretty soon, it will be a household name like Beyond Meat, giving penny stock investors a big win.
This Penny Stock Has 400% Growth Potential
One of the lessons learned in 2020 was that we need to improve our supply chain dramatically. Radiant Logistics Inc. (NYSE: RLGT) will be part of developing that solution.
Radiant offers global supply chain services, including domestic and international air and ocean freight forwarding. It offers truckload, less-than-truckload, and intermodal freight brokerage services.
If it involves getting products from point A to point B efficiently and quickly, Radiant is part of the solution.
Radiant runs an asset-lite logistics platform. It does not own any trains or ships. Instead, it works through a network of carriers and freight brokers to help shippers get their product where it needs to be when it needs to be there.
Radiant has posted four consecutive massive positive earnings surprises. As a result, analysts have been raising their targets for both 2021 and 2022.
In the most recent quarter, Radiant reported record revenue and cash flows. Profit margins were also at all-time highs.
Management has said that it would be using cash flows to buy back stock and look for acquisition targets that add value to the business. Both of those could help drive substantial profit per share gains and boost the stock price.
Over the next five years, it expects earnings to grow at an eye-popping 24% annually. That type of performance could easily drive the stock to gains of 400% or more.
The Best Gold Penny Stock to Buy
Chris Johnson likes gold right now. The heavy stuff will continue to go up in value as inflation climbs. And that means a rise in gold stocks as well.
You don't have to buy physical gold to profit from the value of gold. You don't even need to invest in an ETF like GLD.
Instead, you can pick up something like this little $1.36 stock with massive growth potential.
New Gold Inc. (NYSE: NGD) is a gold mining company. Chris likes it right now because it's not widely known but is very productive. It has two mines in Western Canada that produced 253 ounces of gold in 2019.
NGD is on a slight dip now. But it could hit $1.70 in the near term, which would be a 25% gain from today's price. But it likely won't stop there.
If you want to profit from a rising economy on a stock that moves up when the markets go down, New Gold could be the one.
Now, if you want to learn more about penny stock trading, here's what you need to know…
What Are Penny Stocks?
Penny stocks are shares of stock that trade for under $5. With shares under $5, penny stocks typically have a higher level of volatility, but they also have a higher potential for reward.
Historically, penny stocks traded for less than $1 per share. The Securities and Exchange Commission (SEC) modified the definition to include all shares selling below $5.
While penny stocks sell for under $5, you still might have to put more than $5 in your account if you're just getting started, as brokers often have different account minimums. It's worth investigating broker fees and avoiding offshore brokers altogether if you're just getting started investing.
Penny stocks carry a higher risk than regular stocks. These cheap stocks are great trading vehicles but are not generally considered long-term investments. (Of course, there are always exceptions.)
While some penny stocks trade on large exchanges such as the NASDAQ or NYSE, most do not. Some penny stocks trade OTC (over the counter). OTC are how stocks trade when they aren't listed on a major exchange like NASDAQ or NYSE. This is typically where smaller companies trade when they can't meet listing requirements of a bigger exchange, like having a certain number of publicly traded shares and a certain minimum price per share.
The cons of trading stocks OTC is that they tend to have low volume, so you might not be able to get the sale price you want when you go to sell – or worse, not be able to sell at all.
Something else to watch out for is when stocks are known as "Pink Sheet listings." These are stocks that have the least regulatory oversight and liquidity. They are not required to file financial information with the SEC, so investors don't always know exactly what they're buying. This can make these companies less reliable as investments than those that have traded for years on a regulated exchange.
Researching Penny Stocks to Watch
Because penny stocks tend to be volatile, and because the companies that list penny stocks frequently do not file with the SEC, investor research and due diligence is important. It's also typically recommended to focus on penny stocks that are listed on a major exchange.
Research will help you choose which penny stocks to watch as potential "buys" to help investors meet their profit goals. When looking at penny stocks, there are several pieces of valuable information that can help.
Investors should first be familiar with the market sector that a penny stock is in as well as the industry of the company.
Investors should examine press releases and a company's announcements. These documents can provide information about new contracts, positive earnings, or, in the case of biotech, news of test results, and can forecast potential gains. This can help investors spot companies that are just formed or might be heading for bankruptcy.
Another way to research penny stocks is to look for big percent gainers. Penny stocks that are on the move are penny stocks to watch this week. And a long-term chart with the historical information of a penny stock's performance can tell you if a stock has been climbing steadily higher or been extremely volatile.
Stock liquidity is also important. Because penny stocks are usually associated with small companies and infrequent trading, they may have a lack of ready buyers in the marketplace. A lack of ready buyers means that selling stock can be difficult, and lowers the liquidity of the shares. Investors should look at a penny stock's volume to make sure there's enough daily activity should they want to sell their shares. They should also make sure that the price of the shares accurately reflects the market. A high price with not much volume is a warning sign.
Good Cheap Stocks to Buy Now
Different industries thrive under different economic conditions. When deciding which penny stock to buy, an investor might consider if the current economic environment benefits the company's industry.
For example, penny stocks to buy now are in industries like e-learning, food delivery, tech and biotech because of the global pandemic. Tech companies are creating innovative solutions to current problems, such as how to enable employees to work more effectively from home, and these companies may be developing the next solution for remote collaboration.
Follow Money Morning for continued info on how to successfully trade penny stocks, understand the process, and get lists of penny stocks to buy this week. Also, you may want to consider the best cheap stocks right now. And if you're new to investing, we can teach you how to buy your first stocks. There's lots of information on our site and in our newsletters beyond penny stocks that will explode!
Article Index

Chris Johnson has details on the best penny stocks under $1 to buy now.
I'm going to name the tickers and give the setups, but first, we're going to look at two ways to handle these "penny rockets" to get maximum upside out of each one…