Penny Stocks Today
The How to Guide to Investing in Penny Stocks Today – And Our Top Penny Stock Picks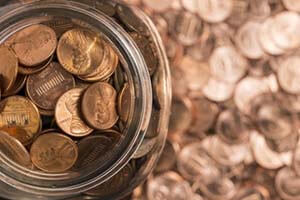 Investors like penny stocks because of how much they can gain in a very short amount of time. It's amazing how much a low-priced share can skyrocket in just a day or two.
Of course, it's not that easy. Penny stock investing also comes with high risk if you don't know what you're doing. There are hundreds of scammers waiting to pounce on unsuspecting penny stock investors who put too much savings into a dud stock – because they got a bad tip or saw a manipulative news item online about that company.
The good news is, you can find quality companies that have share priced under $5 – which is the typical penny stock level. And picking the right penny stocks to invest in can bring huge profits – sometimes even triple or digit gains – in just a matter of days – but to do that, you have to take some steps before you invest.
So we've create this how-to-guide for investors looking to book the most profits possible from penny stocks in 2016.
The first step with investing in penny stocks is finding solid companies with real revenue figures. That may seem like a given, but plenty of companies pass themselves off as having the "next best thing," only to be a shell company or complete scam. By performing this basic research, you'll have already narrowed the field of penny stocks dramatically.
Unfortunately, scams are very prevalent. Shell companies make it appear like they are raking in revenue, when they have no incoming money at all. Scammers will artificially inflate the price of shares, only to sell their own shares once unwitting investors have bought in. Plus, stocks that trade OTC, or over the counter, or stocks on the Pink Sheets aren't required to report all of their financial information.
But that's not what you'll get at this site, Money Morning. The penny stocks we write about are real companies. We look for actual financials and examine the promise of that industry to try and dig up the low-priced shares that are likely to take off. Not all will go straight to the top, but these penny stocks do have much more potential than average.
And they don't trade for less than one cent. They won't liquidate because they've sold hundreds and thousands of low-worth shares to unknowing investors.
Check out these steps we take when looking for the top penny stocks to buy, and avoiding the scams…
Tip #1 When Buying Penny Stocks: Look on the Indexes with Requirements
Many of the penny stocks you'll find trade on the Over the Counter Bulletin Board. They also trade on Pink Sheets. These penny stocks can be very risky.
What these trading venues are missing are the same financial reporting standards as the major indexes. That makes it much easier for scam companies to look like legitimate stocks to investors.
Unless you are willing to take on major risk, it's best to stick to these major indexes for penny stocks. Your list of penny stocks to buy will be narrower, but you'll have less to worry about.
If you do end up wanting to invest in a penny stock on the Pink Sheets, then you can use their classification system. The Pink Sheets does have categories of stocks held to higher reporting standards. Those categories are known as "PrimeOX" and "PremierOX."
Tip #2 for Buying Penny Stocks: Research Is Key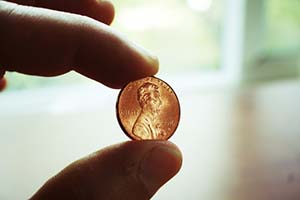 When picking the top penny stocks to invest in, research is the most important step. It's just like any other investment.
First, take a look at the company's index. The websites of the New York Stock Exchange or Nasdaq will have plenty of stock info, research, and profiles of companies for investors to use. Don't forget to check out the company's official website, too.
Don't hesistate to directly get in touch with the company. Almost every company will provide you with information on finances and products. If the company rep is hesitant to give you information, then there's probably a good reason why. That is an obvious warning sign.
If you're researching an international company, also take a look at the economic, political, and social issues of its country. The country's business laws should also be reviewed as well. This information will often be provided to investors on their website.
Tip #3 on Buying Penny Stocks: Look for Buyout Targets or those "Ready for the Market"
One of the biggest catalysts for penny stocks can be a new major product or a medication that is about the hit the market. If the product or medication takes off, good chance the stock will soar.
Defense and Tech Specialist Michael Robinson said that many companies with shares priced in penny stock territory – like some biotechnology companies or innovative tech companies – can sometimes spend years on research and development for their products. Robinson said that can include rigorous testing that can take years of trials.
Another catalyst that Robinson points out is a potential buy out. Potential buyout targets are frequently some of the biggest penny stock winners.
Robinson said these top candidates for a buyout are usually small companies. They're the kind with a market niche, a technology, a promising drug or product – and a larger competitor wants that product. When the purchase price is above the price where shares trade, investors get an immediate gain.
Snagging that penny stock that's about to be acquired is one of the quickest ways to find triple-digit returns. Robinson recommends keeping up on the trends in M&A to find the industries poised for the most takeover activity.
Tip #4 When Buying Penny Stocks: Budget
Lastly, it's crucial that investors keep the right maintain perspective. Allocating too much of your capital to penny stocks can be a recipe for disaster.
Betting on long shots can be a poor strategy. Sure the payouts may be higher on long-shots, but they're long-shots for a reason. Rarely do they return the types of profits you might hope they do.
Penny stocks are not your winning lotto ticket. But if you treat them like any other investment, you can make market-beating profits.
Now that we've covered all the tips and tricks to investing in penny stocks, here are our top penny stock picks…
Our Penny Stocks to Watch List: Lucas Energy Inc.
Lucas Energy (LEI) is an independent energy company focused on oil and gas. Lucas operates out of Houston, Tex. LEI shares are currently trading near $4.75. LEI soared at the end of 2015 when it announced the acquisition of Hunton Properties.
Through the acquisition, LEI was able to expand its presence in the middle of the country, where oil and gas are plentiful. These properties produce daily more than 1,100 net barrels of oil equivalent.
Last year, LEI shares had a 52-week range of $1.23 to $11.25. The stock's market cap climbed from $2.4 million to $5.8 million in its December stock run. And these shares will climb much higher if we see any type of sustained rally in the energy sector.
Best Penny Stocks to Watch, No. 2: International Shipholding
International Shipholding (ISHC) is our third penny stock on the watch list. ISHC is a provider of maritime transportation.
ISHC stock currently trades near $2.50. It rose more than 32% in the first quarter. Shares climbed at the end of 2015 after the ISHC's updated investors on how it had progressed on its plans to turn business around.
The company has been reducing its debt and plans to streamline with a focus on its three main segments in 2016. Int. Shipholding expects the turnaround to improve the firm's debt situation.  ISHC shares fell sharply in 2015 because of falling shipping rates for oil. By August 2016, shipping rates had plunged nearly 70% for the year.
These rates regained some momentum in early 2016 and should rise even higher to accommodate the world's growing oil supplies. That's why ISHC is an excellent penny stock to buy now.
Best Penny Stocks to Watch, No. 3: Novavax Inc.
Novavax Inc. (NVAX) is a biotechnology firm focusing on vaccines for illnesses like the flu viruses and rabies. The company makes vaccines within weeks using its Recombinant Nanoparticle Technology. This is an efficient method of vaccine production that uses synthetic genes.
Money Morning Small-Cap Investing Specialist Sid Riggs is bullish on Novavax, and believed the penny stock could end up gaining more than 400% over the next several years because of its extremely disruptive technology. That technology also makes it a possible buyout target.  As we mentioned before, buyout targets can end up being big penny stock winners.
"The fact that NVAX can deliver vaccines in a fraction of the time, at a fraction of the cost, and set up operations in any part of the world, could revolutionize the entire vaccine industry and change the way vaccines are produced forever," Riggs said last year.
Earlier this year, FBR Capital Markets stated that NVAX hit an important milestone when the company completed the enrollment ahead of guidance for its respiratory syncytial virus (RSV) vaccine phase 3 study.
FBR also believes the results could send the stock much higher, and that its current share price is an intriguing investment opportunity.
The NVAX stock price currently trades near $5.50, which puts it on the expensive end for a penny stock. But this penny stock still has plenty of upside. In fact, Wedbush has a $14 price target. That would be a 167% profit from recent prices.
Best Penny Stocks to Watch, No. 4: Neonode Inc.
Neonode Inc. (NEON) is focused on optical sensing technology, which means that its products turn ordinary surfaces like a table or counter into touchscreen-like surfaces for smart devices like phones and tablets. And the technology isn't just for mobile devices. It can also be used with laptops, computers, monitors, GPS devices, e-readers, and even wearable tech products.
In January, the company said that Lexmark's latest generation CX800 series of color printers would begin using its technology.
In February NEON debuted its AirBar technology, which make displays more dynamic by adding touch and gesture sensing to PCs. The customers can plug AirBar into a USB port and interact with the display immediately. Ease of use is one of NEON's biggest advantages.
Late last month, NEON signed a pan-European distribution agreement with Ingram Micro Europe for the distribution of AirBar devices.
NEON shares currently trade hands near $1.94.
Are penny stocks good investments?
Yes, penny stocks can be good investments because their low price sometimes means incredibly high potential upside. That triple-digit growth can be seen over years or as little as a few weeks. For example, shares of Great Panther Silver Ltd. (NYSE MKT: GPL) skyrocketed 127% to $2.16 just in April 2016 alone. But every investor should be able to identify the signs of a bad or high-risk penny stock. These signs include a company's use of paid promotions, refusal to disclose important financial information, and listing on a non-major exchange.
What penny stocks should I buy?
Investors should only buy penny stocks that trade on a major stock exchange like the NYSE or Nasdaq. Penny stocks listed on these exchanges are less risky because they have stringent requirements for financial reporting compared to lesser-known exchanges. In other words, these companies can't rip off investors because they have to release quarterly earnings that gauge their financial health. These earnings are considered "report cards" because they track performance metrics like revenue and operating costs. This doesn't mean a guaranteed profit, but it is a sign your penny stock isn't a scam.
Which penny stocks should I invest in?
One of the best penny stocks to buy in 2016 is Neonode Inc. (Nasdaq: NEON). Neonode develops optical technology that makes ordinary surfaces like counters or tables touchscreen-capable. The company's technology uses light beams to turn these surfaces into touchscreen surfaces for people to use smartphones and tablets. Money Morning maintains NEON stock will surge thanks to the technology's strong demand from firms like Lexmark International Inc. (NYSE: LXK).
Here's another one of our top penny stocks to buy, which could gain a massive 2,275% in just four years.