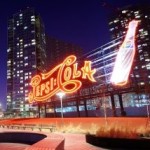 Pepsi or Coke?
How many times have we been offered that choice at a restaurant? But deciding on a beverage with a meal is merely a matter of taste.
When viewing PepsiCo Inc. (NYSE: PEP) and Coca-Cola (NYSE: KO) as investments, we must take far more into consideration. And the winner of this "Pepsi Challenge" may surprise you.
After all, Coca-Cola is one of the 30 stocks in the Dow Jones Industrial Average. Certainly it's the better stock, no?