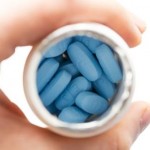 Updated August 14, 2014: Pfizer stock (NYSE: PFE) will soon feel the pressure from the wave of lawsuits being filed claiming that Pfizer's blockbuster drug Lipitor - the world's best-selling drug of all time - causes type-2 diabetes in women.
"This will be a huge overhang on Pfizer stock," Money Morning Capital Wave Strategist Shah Gilani said. "Investors have to watch developments closely."
With a market cap of more than $180 billion, the world's largest pharmaceutical firm's pockets run deep. Lipitor alone brought in global sales of more than $125 billion for Pfizer over the 14-and-a-half years since its 1996 market debut (Pfizer's patent on Lipitor expired on November 30, 2011). More than 29 million patients took the drug just in the United States.