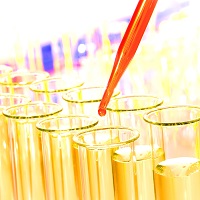 In the big-cap pharma arena, any drug that can ring up $1 billion in sales in its first 12 to 18 months on the market is called a "blockbuster."
These drugs are the Holy Grail of pharma investing at this level.
Of course, it's no coincidence that it costs $1 billion to bring a drug through clinical trials and Food and Drug Administration approvals.
So, if a blockbuster drug does pull in $1 billion in revenue the first year out, you're basically printing money every year after that.
Let me show you the immense scale of the opportunity that's right in front of us today...
In 2014, the top-selling drug on the planet was AbbVie Inc.'s Humira. It pulled in $12 billion in sales.
Gilead Sciences Inc.'s radical hepatitis C (HCV) drug, Sovaldi, brought in more than $10 billion, and the company's Harvoni sold $10 billion in its first year out of the gate.