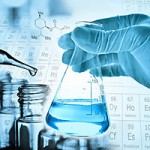 Gilead Sciences Inc.'s Sovaldi was a real breakthrough in the fight against the chronic liver disease hepatitis C (HCV). The condition may show no symptoms for years after initial infection but can slowly become debilitating.
Hepatitis C affects as many as 200 million people worldwide, and before Sovaldi, the approved drug regimen could treat only about 50% of cases and could cause serious side effects. Treatment was generally long - 24 to 48 weeks - and arduous.
Sovaldi, on the other hand, could cure more than 90% of cases in a matter of weeks at a cost, in the United States, of around $94,000. The pricing caused controversy, but the drug proved transformative for HCV patients, their families, and doctors.
Sovaldi also proved a huge windfall for investors when it received FDA approval in 2013 and entered the pharmaceutical marketplace the following year.
So far, Gilead shareholders have seen a 2:1 split, several dividend payouts, and gains of more than 155% since 2013. Sales of Sovaldi and Gilead's other HCV drug, Harvoni, topped $12.5 billion in 2015 alone.