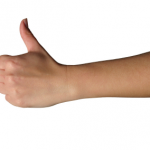 Platinum prices, which have been below gold prices since mid-2011, are once again higher than the yellow metal, and the spread's widening.
Platinum was trading around $1,674 an ounce Friday, while gold was down around $1,605.
Platinum prices have been climbing since the start of the year as industrial activity and automobile production have picked up in the U.S. and in China.
The white metal has also been given a boost by new restrictions on platinum ore exports by the government of Zimbabwe and the closure of several mines in South Africa.
With production down and demand rising, many analysts expect platinum prices to continue to rise.
Gold, on the other hand, continues to consolidate after hitting an all-time high in the fall of 2011.
Historically, platinum has usually traded at a small premium to gold. For most of the period from 2000 until the financial crisis of 2008, platinum traded at a premium of 50% to 100% over gold, occasionally spiking even higher.
However, as platinum and other platinum group metals (palladium and rhodium) became widely used in catalytic converters, demand for these metals has skyrocketed and so have prices.
This makes now a good time to be investing in platinum.