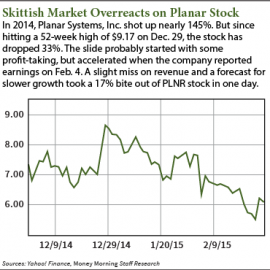 Money Morning's oversold stock pick of the week is digital display maker Planar Systems, Inc. (Nasdaq: PLNR).
Sometimes stocks get beaten down unfairly - but they're actually a great value. Planar stock got slammed for lowering its guidance in early February.
But Money Morning Defense & Tech Specialist Michael Robinson thinks the 33% drop in PLNR stock over the past few months is an overreaction.