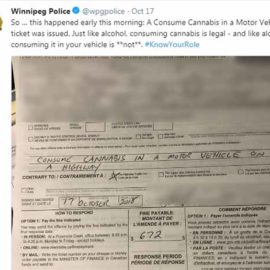 As we've heard, cannabis in Canada went fully legal nationwide on Oct. 17.
But the story - and the profits - are just getting started.
After all, there's potentially $22.6 billion a year up for grabs.
Let me take you "north of the border" to show you what the big day was really like for politicians, police, cannabis connoisseurs, and investors.