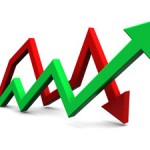 Reading about what's going on in the subprime auto lending space is a lot like reading about drive-by shootings.
Unless you're a subprime borrower, or live in a neighborhood where drive-bys are happening, you probably don't know much about either - or think they affect you.
But if you listen closely there's muffled financial "gunfire" already in your neighborhood.
And it's much closer to your doorstep than you think.