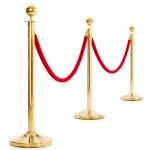 If you're looking for new types of stocks to buy now to ramp up your portfolio yield, have you considered preferred stocks?
Preferred stocks ("preferreds") trade like regular stock but they are more like bonds in that they provide a higher fixed-dividend payment than their common stock counterparts and they generally have less upside potential.
They're called "preferred" because they have higher claim on the assets and earnings of the company.
Preferred stocks are an oft-overlooked option for snagging income in today's yield-challenged markets, but several preferred stocks in industries like banking, real estate and energy can bring stability to a portfolio. And preferred stocks that have been issued recently in this lower rate environment can provide better value.