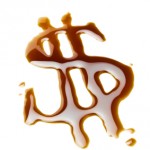 Oil prices have continued their upward move that began at the end of 2012, gaining over 8% in the past month.
Now, an oil analyst with Goldman Sachs Group Inc. (NYSE: GS) predicts Brent crude could soar much higher in the next few months.
Jeff Currie, GS's head of commodity research, said he wouldn't be surprised "if we woke up in summer and oil cost $150" per barrel.
That would be a 35% gain from Brent's recent price of $111.
Using the narrowing spread between the Brent price and that of West Texas Intermediate (WTI), at $95, Currie's forecast implies a 40% increase in WTI prices.
And there are many reasons oil could hit those highs by summer, or even sooner.