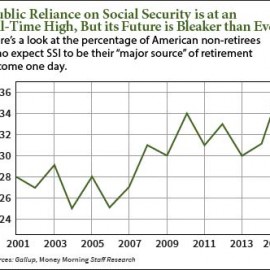 Social Security -- as it presently exists -- is on an unsustainable path...
The program is on track to burn through its remaining cash reserves by 2035. The retirement of baby boomers is pushing the worker-to-beneficiary ratio ever lower. Meanwhile, retirees themselves are living longer than ever before.
One of the most controversial proposals to fix the shaky program is to partially privatize it. Currently, Social Security is housed by the Social Security Administration - an agency that is part of the federal government. Privatization would allow workers to manage their own retirement funds through personal investment accounts.
But should we privatize Social Security?