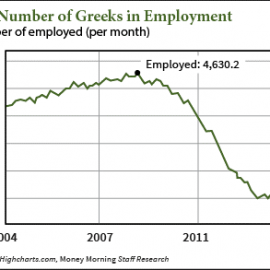 Yet another Greek tragedy is playing out in economically distressed southern Europe.
Greek Prime Minister Antonis Samaras failed to win support for his presidential candidate.
So citizens will head to the polls again, this time 18 months ahead of schedule.
With the "extreme left" party currently in the lead, there's more than political posturing at stake.
Volatility is sure to rise, and the pressure on ECB President Mario Draghi to "do something" will grow stronger than ever.
It feels like "déjà-vu all over again" as Europe continues to try and find ways to remain unified.