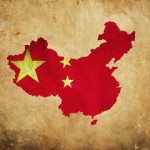 You've heard the stories about the 1929 stock market crash, how investors should have figured out that, when taxi drivers and shoe-shine boys hawked stock tips, the end was near.
The lesson we're supposed to have learned was that cheap margin - the debt that investors can use to finance stock purchases, when wielded by uneducated, blindly optimistic "plungers," can drive stocks up and up over a cliff into an abyss.
Too bad the Chinese never got that memo.