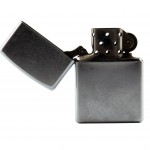 Hydraulic fracturing, or fracking, the art of separating oil from rock, has the potential of turning America into the world's top oil and natural gas producer.
But as with any bonanza it has some secrets oil and gas companies want to keep under wraps. And some companies are willing to put some big bucks behind that.
The industry has injected possibly carcinogenic chemical cocktails underground in more than 150,000 of wells during the fracking process.
U.S. companies have driven more than 30 trillion gallons of fracking liquid underground in the past several decades.
But not to worry: the U.S. Environmental Protection Agency is monitoring the situation! It is solely charged with conducting long-term studies of the potential impact of fracking on water.