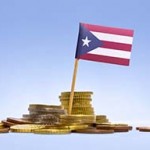 The Puerto Rico debt crisis has reached a point where only help from Washington can save it.
As Congress considers a bill to allow Puerto Rico to deal with its debt, Americans rightfully have a lot of questions about how and why this happened - and how it will affect them.
That's why we've put together this Q&A about the situation.