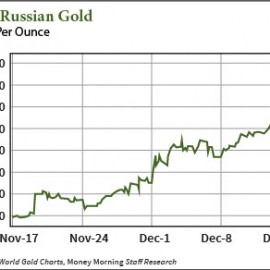 Don't underestimate Vladimir Putin: he knows how to fight back.
And right now, that trait might be all that keeps Russia from a catastrophic collapse.
The facts on the ground in Russia are, at best, chaotic...
Oil prices are way down, and its currency, the ruble, has crashed.
But while the West may think it's got Russia under its thumb, Vladimir has plenty more tricks up his sleeve to stave off his country's mounting problems and see his people through the crisis.