Q2 earnings reports
Article Index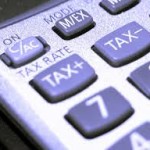 2014 earnings calendar for Q2 reports is full of can't-miss releases in July and August.
Take a look so you don't miss any key investment data - plus get all the Q2 2014 earnings analysis Money Morning has covered to date...
2014 Q2 Earnings Calendar: The unofficial start to earnings season launches today (Tuesday) with Alcoa Inc. (NYSE: AA) reporting second quarter numbers after the close.
Just four companies in the S&P 500 post earnings this week. The bulk of reports flood in during the weeks of July 21 and July 28, with big retailers reporting in August. Following are a few key earnings reports to watch.