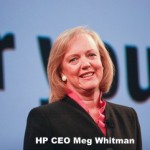 The Q4 Hewlett-Packard earnings (NYSE: HPQ) released today (Tuesday) after the market close were in-line with expectations, but put a less-than-flattering light on a five-year turnaround plan that has yet to show convincing results.
But the key to Hewlett-Packard's earnings lies in how each of its segments performed.
Investors are paying particular attention to HPQ's individual businesses now that the company is set to split in two next year.