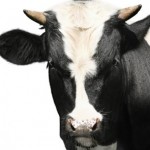 U.S. stocks have been on a tear. The S&P 500 Index has climbed a surprising 23% so far this year, as a global synchronized recovery takes shape and funds flow back to equities.
As I often say, investors take risks when they try to stop a bull run, and plenty of data suggest you might regret taking that action this year.
Consider the optimistic views from Joshua Brown, i.e. The Reformed Broker, as we have "all the rocket fuel we need for an explosion." There's no election, no war in Syria, and no taper talk. Banks are highly capitalized, stocks around the world are cheap and hedge funds' short positions are the highest since January, says Brown.