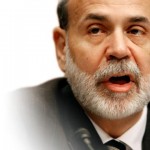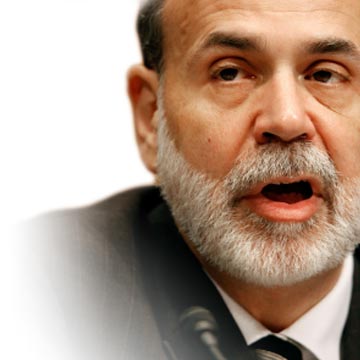 When Ben Bernanke testified before Congress Tuesday and Wednesday, he staunchly defended his easy- money policies like quantitative easing, or "QE Forever."
"We do not see the potential costs of the increased risk-taking in some financial markets as outweighing the benefits of promoting a stronger economic recovery," the Federal Reserve chairman said.
Bernanke added the central bank takes "very seriously" the excessive risk-taking its dovish policies could provoke and is watching markets carefully.
He maintained that the bank's accommodative monetary policy has "supported real growth in employment and kept inflation close to our target [2%]."
But some Fed officials are growing concerned about quantitative easing - the Fed's purchases of $85 billion in securities a month - and believe it would be prudent to slow or stop the buying well before the end of 2013. Esther George, president of the Federal Reserve Bank of Kansas City, is one of the biggest hawks in the Federal Open Market Committee (FOMC) this year, citing unease about economic stability and inflation.
"While I share the objectives [of the FOMC]," George said in a Feb. 12 speech at the University of Nebraska Omaha, "I dissented because of possible risks and the possible costs of these policies exceeding their benefits...While I have agreed with keeping rates low to support this recovery, I know keeping interest rates near zero has its own consequences."
Despite the increasingly anxious sentiment, as long as Bernanke remains at the helm, QE Forever will be the policy. Here's why.