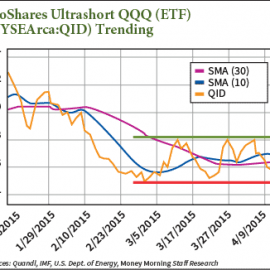 Okay, now don't start sending hate mail my way just because I think it might be time for a break in the run-up for technology markets.
I am a long-term bull, but there are times when I believe taking profits off the table can create short-term opportunities for those who know where to look.
And that's exactly what I intend to do today.