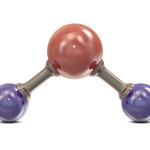 A conventional, binary processor can perform some incredibly complex calculations at blistering speeds, measured in FLOPS: floating point operations per second.
The fastest "conventional" processor array running today is China's Tianhe-2, which has achieved speeds of 33.86 petaFLOPS. This is 33 x 1015 floating point operations per second. There are plans to achieve exaFLOP speeds within the next five years or so; 1 x 1018 floating point operations per second.
Are you still with me? Okay, take a breath.
These projects are usually undertaken by governments, and can be quite expensive. James Bamford reported that the U.S. National Security Agency, for example, is said to have requested an exaFLOP capable computer by 2018.
We can only wonder what they'll use it for...
But quantum computing takes all this output, all of this incredible performance, and turns it on its ear.