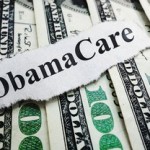 It's a divisive, lightning-rod topic, but Obamacare is very much in play right now.
The Senate has just voted to repeal key provisions of the Affordable Care Act, and UnitedHealth Group - the planet's biggest provider of healthcare plans - has been threatening to walk away from it all.
At the same time, it's open enrollment season - and it will be until Jan. 31, 2016.
Enrollments are surging now - 540,000 and counting - as people sign up to get access to healthcare... or to avoid the stiff tax penalty for not having coverage.