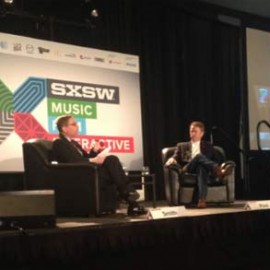 Presumed presidential candidate Rand Paul, R-Ky., discussed his "hypothetical" presidential campaign at the South by Southwest festival in Austin, Texas, Sunday.
The 45-minute interview with Texas Tribune CEO Evan Smith focused heavily on tech, as the republican senator from Kentucky tried to appeal to a young voter base. His presence at the festival alone was an attempt to influence the young, tech-centric crowd.
Paul has not officially announced his candidacy, but he did discuss some of the changes he will make if he is elected as the 45th president of the United States in 2016.