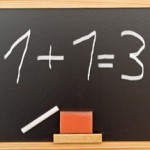 The government's official unemployment rate is "a Big Lie," according to Jim Clifton, the CEO of 80-year old analytics firm Gallup. In a Feb. 3 op-ed, Clifton slammed the White House, Wall Street, and the media for celebrating about how unemployment is "down" to 5.7%.
Of course, here at Money Morning, we've called the "official" unemployment numbers cooked all along.
It's a good thing that Clifton is onboard with us - the more the merrier.