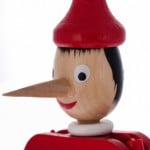 My good friend Mark Kot is the real Hamptons Doctor. He doesn't make house calls because his Southampton Urgent Medical Care facility is where everyone goes for the best medical care in the Hamptons.
I asked him for his take on Obamacare. Yesterday he sent me the little ditty below, and I need to share it with you today.
He got it off the Internet. Which means it's true. No, I'm not kidding. Well, at least this time I'm not kidding. This Internet ditty is true.
Before I share it with you, let me tell you why it is so true and so frightening...