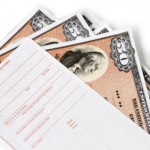 In 2010 Meredith Whitney made an earth shattering statement during a CBS's "60 Minutes" interview that rocked the municipal bond investment world.
"There is not a doubt in my mind that you will see a spate of municipal-bond defaults,"said Meredith Whitney on Dec 19. She continued, "You could see 50 sizable defaults, and 50 to 100 sizeable defaults, more. This will amount to hundreds of billions of dollars' worth of defaults."
The muni bond market fell far short of Whitney's prediction. But many today feel she was merely ahead of her time.
Recently Detroit has defaulted on its muni bonds leaving investors hoping to get 10% return on their original investment, but there are no guarantees.
As Detroit moves closer to bankruptcy California has 10 cities facing the same fate. The cities of Atwater, Azusa, Compton, Fresno, Hercules, Mammoth Lakes, Monrovia, Oakland, San Jose and Vernon are ready to file for bankruptcy following the now bankrupt Stockton's lead.
Money Morning's Shah Gilani recently talked to Whitney in an exclusive interview about her new book, The Fate Of The States:
The new Geography of American Prosperity
She believes that wealth and opportunity are moving away from the coasts and toward the central corridor. The states of California, Florida and Nevada benefited from the housing boom. However instead of budgeting wisely, local governments spent their windfall profits as fast as they came in on pay increases for public employees, pension increases and pay hikes.
When the housing boom ended, the money stream became just a trickle of new capital. The states were left with pensions they couldn't pay and employees they couldn't afford. They were forced to raise taxes for schools and essential public services.
In contrast a much different scenario was developing in the interior states: N. Dakota, Texas, Indiana. These states avoided the housing crisis. Because foreclosure was not a serious problem they found themselves rich in capital with money to offer tax incentives to companies to relocate and retrain new employees.
These central states are also positioned to reap the massive benefits of from the oil and natural gas boom.