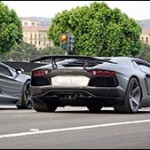 Uber, the ride-sharing service valued at $50 billion, is at the forefront of disrupting the taxi industry.
Consider this small but very telling fact...
A New York taxi medallion, the license that allows you to drive a cab in the city, cost $1.3 million in 2013. But today, you can pick one up for a (relative) song at $840,000.
The price has been plummeting since 2013 - the first time that's ever happened.