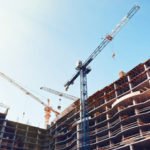 Right now, concerns about the economy's structure continue to dominate headlines.
On Monday, the Federal Reserve announced that up to 47 million Americans could lose their jobs during the 2020 coronavirus crisis.
That would represent a staggering 32% of Americans out of work.
The shutdown of commerce is especially bad news for real estate investment trusts (REITs) that own hotels, shopping centers, and other points of social and recreational activity.
Some of the top performing assets of the last decade have seen their market capitalization's collapse.