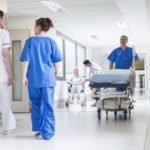 Momentum in the market has been very negative.
And there has been virtually no buying pressure to match the forced selloff that we're seeing from liquidation of funds and larger institutions.
That said, we have reached the point where some prices have become simply too attractive to ignore...
This is especially evident in the real estate market, where certain assets are trading like the companies are going out of business.
Today, I want to discuss one real estate investment trust (REIT) that will thrive through this economic crisis and provide a big opportunity for investors in the months ahead.