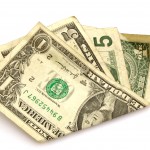 While we showed you last week how high-end retail stocks were soaring right now, on the flipside of things is Wal-Mart Stores Inc. (NYSE: WMT).
A Wal-Mart executive offered a candid view of just how bad sales have been of late in an e-mail to other company execs obtained by Bloomberg News.
"In case you haven't seen a sales report these days, February [month-to-date] sales are a total disaster," Jerry Murray, VP of finance and logistics, said in the Feb. 12 e-mail. "[It's] the worst start to a month I have seen in my seven years with the company."
The retail giant's woes stem from a confluence of factors hurting sales: the 2% increase in the payroll tax, the recent surge in gas and food prices and consumer confidence levels sinking to their lowest since 2011.