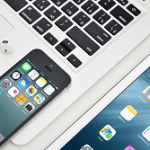 This morning I've got a $1,000 piece of useless high-tech hardware hanging over my fireplace at home in Oregon. It used to be a fabulous 50-inch Samsung SmartHub television.
Today I'll tell you a story about what's happened because it illuminates something critically important when it comes to your money - why you won't see me recommend a single retail tech stock - save two.
That may strike you as odd given how often we've spoken about Technology as one of the six Unstoppable Trends we're following, but there's a reason.
Several, actually.