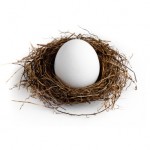 Americans' dreams of the "golden years" have increasingly become tarnished by harsh financial realities.
Indeed, a new survey of U.S. employees and retirees presents a disturbing portrait of the retirement crisis - among both current workers and retirees.
Longer life expectancies, stagnant wages and the uncertainty surrounding Social Security benefits have made it harder than ever to save enough to live comfortably in retirement.
The 23rd annual Retirement Confidence Survey by the non-profit, non-partisan Employee Benefit Research Institute - which polls both workers and retirees -found only 13% of American workers and 18% of retirees are "very confident" they have or will have enough money to retire comfortably. And 49% of workers said they are either "not at all" or "not too" confident they will have enough money to enjoy retirement.
"Not only do workers lack confidence about their ability to secure a financially secure retirement overall, but more and more, they lack confidence in their ability to pay for medical expenses and even basic expenses such as food, clothing and shelter," Jack VanDerhi, research director at EBRI, said in a statement.
These statistics show just how difficult it has become for Americans to save enough for retirement.