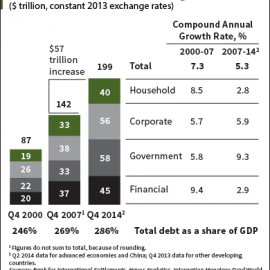 The world is awash in debt, and it's simply unsustainable. As worldwide debt levels keep setting new records, there's no chance anyone will ever be paid back.
Even "vampire squid" Goldman Sachs, with its tentacles deep into bond markets, thinks so.
The sovereign debt crises we've seen over the last six years have triggered major sell-offs, but odds are high this $200 trillion global problem could start the mother of them all.