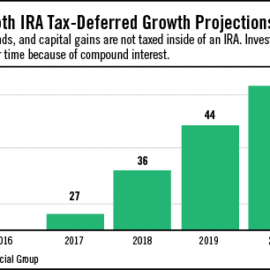 According to Time.com, more than 50% of Americans age 35-54 have less than $10,000 saved for retirement. How we got to this point over the last 15 years is hardly surprising.
In the wake of the Great Recession, many people saw their 401(k)s wiped out, and they lost a lot of faith in the financial markets. Members of Generation X lost 45% of their average net worth during the financial crisis, according to the Financial Times.
If you find yourself in this group, let me start by reminding you of two things:
First, you are not alone. Millions of Americans are in the same situation.
Second, you have plenty of time to start building or rebuilding a retirement nest egg that'll put you on your way. According to retirement experts, most Americans have time to catch up and reach their retirement goals.
If you've already started saving money, consider yourself ahead of the game. But you still need to set aggressive goals if you want to retire at 60.