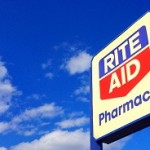 Good morning! Stock market futures for Thursday, Dec. 18, forecasted a 138-point gain from yesterday's close.
The Dow Jones jumped 288 points Wednesday on news that the U.S. Federal Reserve plans to be "patient" with its timeline for raising interest rates. Markets were also fueled by a surge in energy stocks, which received a slight bump from rising oil prices and declining capex spending across Canada.
Today, investors will focus on Russia, weekly jobless claims, and notable earnings reports from Nike Inc. (NYSE: NKE), Accenture PLC (NYSE: ACN) - and a Wall Street beat just in from Rite Aid Corp. (NYSE: RAD) that has sent shares up more than 13.5% pre-market.