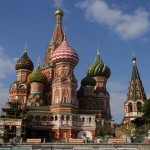 The collapse in oil prices has exposed some vulnerable economies. All of them are dependent upon crude export sales to maintain even the appearance of a national budget.
As you might expect, every member of OPEC falls into this group, although Saudi Arabia, Kuwait, and the United Arab Emirates have sufficient reserves that will allow them to carry sizable budget deficits for some time.
However, Venezuela, Iran, and Nigeria are in a real bind.  Each needs oil to be over $100 a barrel to keep it all afloat. That's tough to finesse when oil is selling for less than $60 a barrel.
Today, Caracas is on the verge of defaulting (again) on its sovereign debt, Tehran may need to reintroduce rationing, while Abuja is fighting an incendiary civil war against Islamist fundamentalists in the north.
Yet these nightmares are hardly limited to OPEC. Other export-dependent producers are likewise taking it on the chin.