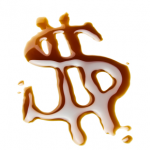 SAIC, Inc. (NYSE:SAI), the 7th largest government contractor, primarily provides both national and cyber security to the federal government. The company also implements and runs complex software and technological solutions for the health care and energy industries.
SAIC has a market capitalization of over $5 billion and has more than 38,000 employees. Its clientele includes the Department of Defense, Homeland Security and rest of the intelligence community.
These previously free-spending customers are under pressure to lower expenditures due to issues surrounding budget sequestration. But, even with the sequestration issue at the forefront, SAIC is managing to thrive.