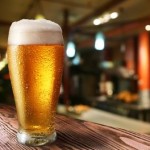 Stocks to Buy 2014: Memorial Day weekend officially kicks off the summer holidays, which means the jump in beer sales begins now.
In 2013, beer and malt beverage sales reached more than $11 billion, just in the 15 weeks between Memorial Day and Labor Day. That made the libation one of the largest-selling categories of any food and beverage, according to Nielsen Senior Vice President Andrea Riberi – and this year will prove no different.
But some beer companies have more to offer than a fizzy, golden product to enjoy. A few also offer excellent investment opportunities.
You see, it's not just summer cookouts that keep beer company profits flowing. In 2013 alone the beer market in the U.S. was worth approximately $100 billion, according to Brewers Association. And more than 2,800 total breweries operated for some or all of 2013, the highest total since the 1870s.