Saudi Arabia
Article Index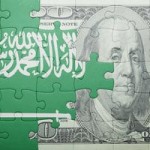 Unhappy about a 9/11-related law working its way through Congress, Saudi Arabia has threatened to dump $750 billion in U.S. assets if it passes.
While Saudi Arabia might well hurt itself economically by carrying out the threat, the Saudi royal family will feel pressure to maintain its honor. It's a possibility investors can't afford to dismiss.
If it gets so far that Saudi Arabia feels the need to start selling, this is what would happen...