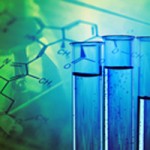 Medical device companies can be profit-making machines - one manufacturer of magnetic resonance imaging (MRI) machines and other high-tech products is up more than 250% over the past 12 months, for instance.
Most of them make their living by staying on the leading edge of innovation, producing some of the coolest gadgets you can imagine.
And, even better, they can deliver some of the most impressive gains in the bioscience industry to their shareholders.
The good performance of these manufacturers gives you some idea of the potential we're dealing with here.