semiconductor stocks
3 Best Semiconductor Stocks for Foolproof Gains
Semiconductor stocks are a hot topic right now after the global chip shortage drove the market to an astounding 103% year-over-year size growth.
After almost two years of this crisis, you'd expect stocks to have reached new lows. That isn't the case at all.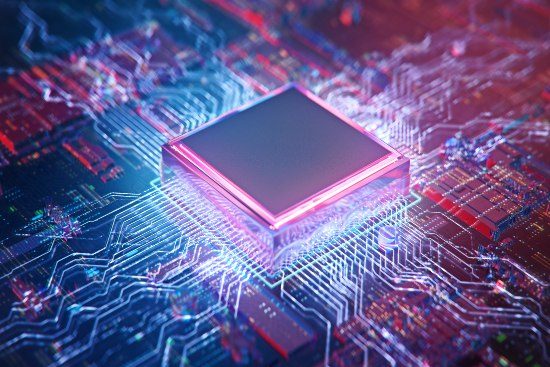 International Data Corp. (IDC) predicts the market will grow from $425 billion in 2020 to $600 billion by 2025, and many industry leaders share this hopeful outlook. You might see this as a golden opportunity, but don't sink your money in just yet!
Before you scratch that investing itch, you need to know what you're buying into and what the future of the industry looks like. Let's get into it.
Put simply, semiconductors are materials that both conduct electricity and insulate it. Did you know that was possible?
Their dual capability allows technicians to control electrical currents, which is essential to the functionality of everyday items like PCs, automobiles, smartphones, and medical devices.
Semiconductors are also a key component of integrated circuits (ICs), or "chips," as manufacturers call them.
Consumer electronic companies use these chips in plenty of their software-based devices to boost performance and increase memory. For example, Apple's patented M1 chip gives its Mac devices faster performance and features like "Siri" run a lot smoother.
The semiconductor sector is mostly made up of IC makers. Though these companies manufacture physical products, they belong to the tech market, so their revenues are affected by tech trends and events.
Keep reading, and we'll take you through everything you need to know about investing in these stocks – including which ones are the best buys.
Trends That Impact Semiconductor Stocks
A good rule of thumb is to watch out for industry events that can affect the supply and demand of semiconductor products. Because the semiconductor market is a hybrid of tech and manufacturing, it can be influenced by traditional economic factors, as well as the potential-based sentiment of the tech world.
Semiconductor Supply and Demand
As an investor, stay on top of the current state of the semiconductor supply chain, and the global demand for these materials.
Recently, 63% of semiconductor leaders agreed that the COVID-19 pandemic caused major supply chain shortages for their companies, and many automobile manufacturers had to halt production altogether. Despite the decrease in electronic products manufacturing, the need for them only grew.
Hybrid workplaces have become wildly popular, with 66% of employers around the world adapting to hybrid work arrangements. And thanks to long-term trends like 5G wireless networks, online gaming, AI, cloud computing, and auto tech, the market for semiconductor stocks will hold steady through the shortage crisis.
Companies will push themselves to meet the demand as it grows, multiplying their revenue and causing semiconductor stocks to soar. While the chip shortage is a nightmare for manufacturers, investors could find a well of opportunity in this chaos.
Semiconductor Uses for Tech
When deciding to buy, hold, or sell semiconductor stocks, remain aware of the social and economic performance of chip-powered products and services.
First, keep an eye out for tech shifts that use higher computer power, like AI or quantum computing. These will drive up semiconductor demand.
For instance, when Verizon Wireless launched its 5G mobile network in April 2019, popular chip-maker Qualcomm saw a 52% spike in share price from the previous month. Some lucky investors went into May with a fat smile and even fatter pockets.
Another trend you should pay attention to is auto-tech industry news. Companies like Tesla have immense power over the semiconductor market because their cutting-edge products are like catnip for consumers who can afford them. Just look at up-and-coming auto-tech and electric vehicle maker, Rivian (NASDAQ: RIVN), which saw a 46% jump in share price in its first seven days.
This last thing is probably the most tedious, but it's worth the effort. The semiconductor industry is dominated by market shares in computing accelerators, like high-end GPUs and gaming console processors.
Stock performance is largely impacted by the news surrounding these materials and related products. If Xbox is releasing a new console soon, you might consider investing in Advanced Micro Devices Inc. (NASDAQ: AMD).
Chip Company Leadership
A quick tip when analyzing stocks: Always look to leadership. Bad company management or a hasty CEO firing could cause a short-term dip in share price, which might not recover if new leadership can't rise to the occasion.
Similarly, if a company makes changes that are clearly for the better, share prices could skyrocket, as investors feel convinced that its future holds considerable wins.
An example of this is when Intel Corp. appointed Pat Gelsinger, who is a well-known industry veteran. Analysts like Vivkek Arya deemed this a welcome change, as Gelsigner's experience will improve the technical depth within Intel's leadership.
In February of 2021, Pat rejoined the company after a successful stint as CEO of VMware, and by April, there was share price growth of 9.8%.
Why Chip Stocks Are the Future of Long-Term Investing
Now you know what semiconductors stocks are and how the market works – but are they a good buy right now?
Let's cut to the chase – we think they are.
MarketsandMarkets expects the power electronics market to swell from 37.4 billion in 2021 to about 53.9 billion in 2026. Because these kinds of devices are used so widely (transportation, consumer elections, aerospace sectors), the industry remains a ripe investing opportunity.
In August 2021, the Semiconductor Industry Association (SIA) announced $47.2 billion in global semiconductor industry sales for the month, which was a 29.7% increase from August 2020.
Even with the fast growth of chip stocks this year, the future is even brighter. Some semiconductor stocks are going to grow even faster.
As of November 2021, traders are still undervaluing chip stocks, according to the Yahoo Fair Value test. This means that you have a higher chance of buying low, and with a long-term strategy, that could lead to huge rewards.
With steady demand for chips and other power electronics, plus the improved manufacturing efforts, semiconductor stocks might be the best buy you make in a decade.
Here are the three best chip stocks to buy…
3 Semiconductor Stocks to Buy Right Now
Intel Corp.
If you're looking to add an American semiconductor stock to your portfolio, Intel stock is the move. Intel Corp. (NASDAQ: INTC) is a multinational technology company based out of California, responsible for the processors that most personal computers use.
And since its 2020 revenue reached $77.87 billion, Intel is the largest chip manufacturing company around. The company's 2021 Q3 financial report shows a year-over-year net income increase of 54% and an earnings-per-share uptick of 59%.
And those numbers are just half of the profitable equation.
The California-based company will spend $20 billion on new semiconductor fabrication plants (fabs) in Arizona, which will give it more control over its manufacturing process and means of production.
Money Morning Chief Investment Strategist Shah Gilani says "Intel is a major player in the… plan designed to bring large-scale semiconductor manufacturing back to the United States."
A welcome change, since the supply chain issues plaguing the chip sector will no longer impact it. In fact, it'll give the company an advantage over competitors that outsource production.
This initiative, paired with increasing demand for semiconductor products, makes INTC stock a perfect buy for long-term investors.
Investors can expect INTC's revenue to skyrocket as a result. But even before then, the potential for long-term gains will bring in more investors, so this is a great time to throw your name into the gauntlet.
You have at least a year or so before Intel makes any real headway with these new fabs though, so be strategic about your play. Wait for share prices to drop and then make your move.
Nvidia Corp.
The next semiconductor stock to watch out for is a Santa Clara-based company, Nvidia Corp. (NASDAQ: NVDA). It's known for designing graphics processing units (GPUs), which are used in most gaming systems and computers that are decked out with high-end memory and graphics. NVDA also designs systems on a chip (SoC) units, which you'll find in products like smartwatches.
Investors value its design-centric business model because it essentially protects the company's revenue from supply chain disasters. And its 146% jump in stock value over the last year proves it.
While that is quite expensive, Nvidia will soon find itself in a powerful position, bringing even bigger earnings.
Industry researchers expect the semiconductor market to reach overcapacity by 2023. While this means trouble for most chip manufacturers, Nvidia isn't likely to be shaken by it. As a company that spent $3.92 billion on research and development in 2021, it remains at the forefront of chip and GPU design.
It's already killing it with autonomous driving solutions. Nvidia Drive Hyperion 8, Drive Chauffeur, and Drive Concierge are highly valued by top auto-manufacturing companies like Audi, Mercedes-Benz, and Toyota.
Of the semiconductor stocks, this one has the most short-term profit potential. Writer of Startup Tech Investor, Michael A. Robinson, forecasts that its "earnings could double in just 2.5 years."
So if you want to see impressive gains in the next year or two, Nvidia is a buy now.
Qualcomm Inc.
A close competitor, Qualcomm Inc. (NASDAQ: QCOM) is a semiconductor company that sells computer hardware like cellular modems, Wi-Fi chips, and Bluetooth devices. Manufacturers like Sony, Samsung, and Microsoft are just some of the companies that buy its products.
It has patents that are crucial to 5G, which gives it a major advantage over similar companies.
Qualcomm launched in 1991 and has seen over a 32,000% increase in share price since then. That not only shows longevity but also an ability to adapt to the rapidly changing world of technology. This is a company you can bet on.
The 2021 fiscal year (FY) was the start of a new level of success for it with 42.65% sales growth (versus an average of 2.14% from the previous two years). Earnings per share also increased by a whopping 73.97%, and revenue jumped from $23.5 billion in FY 2020 to $33.6 billion.
All in all, QCOM is a must-buy if you want a strong, time-tested stock to hold onto. Our advice is to wait for a share price dip (which can be predicted by one of the trends we went over earlier), and then buy big. A long strategy is the best move with this one.
With established stocks like these, it's usually smarter to bide your time and buy low, but in the meantime, you can diversify and fill out your portfolio with these new stocks on the market.
Article Index
In one high-tech sector, the projections for 2013 are calling for across-the-board revenue growth of as much as 10% - and parts of it could advance at three times that pace.
Now, double-digit growth in a slow-growth economy is pretty great all by itself. But the fact that these stocks have actually been negatively correlated to the broader stock market means this is an investment that could also serve as a bit of a hedge against a drop in the Standard & Poor's 500 Index.
So if you are really concerned that U.S. stocks could sell off this year, this could be one investment that will provide actual growth - and act as a hedge against a market downturn.
I'm talking about semiconductors - the bedrock of modern electronics.
Just look at these forecast numbers...