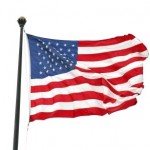 Politics as usual has always been hard on the American people, but with the sequester, Washington has crossed the line this time.
All the sequester craziness has proven that our elected officials are not only inept, selfish, money-squandering bozos - they're also willing to actually inflict harm on the American people for political gain.
Virtually all of the problems created by the sequester, from the flight delays resulting from furloughed air traffic controllers to cancer clinics turning away Medicare patients could easily have been avoided.
But American citizens are suffering because Washington's warring factions - the Democrats and the Republicans - refuse to solve the nation's budget problems unless, like petulant toddlers, they can get their way.
A few Congressman - too few -- have called out their colleagues.
"What we're showing is our incompetence, or our downright disdain for the American public," Sen. Tom Coburn, R-OK, said on the Fox Business program Varney & Co.