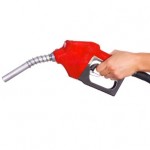 Americans worried about how rising oil prices might affect prices at the pump are about to get blindsided by looming gas tax hikes that almost guarantee higher gasoline prices.
And it's not just state governments looking to shake down American motorists.
Alarmingly, the International Monetary Fund (IMF) has called for the U.S. government to increase the current federal gasoline tax of $0.184 per gallon by a whopping $1.40.
In a March 26 speech, IMF Deputy Director David Lipton said the gas tax hike would pay for social programs around the world as well as to save the environment.
"The time has come for subsidy reform and carbon taxation," Lipton said.
This federal gas tax hike, if imposed, would add $14 to a typical 10-gallon fill-up and hundreds of dollars to the annual cost of driving.
Fortunately for U.S. drivers, few in Washington support the IMF proposal.
"Higher gas prices hit those who can least afford it the most as American families are forced to pay a larger percentage of their income on higher energy prices," Rep. Fred Upton, R-MI, chairman of the House Energy and Commerce Committee, told Fox Business. "Drivers across the country are already struggling to pay up to $4.00 a gallon for gas, and further price increases at the pump could be devastating to low- and middle-class families and disastrous to our economic recovery."
Now if only state legislatures felt the same way...