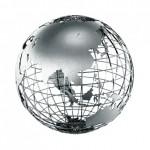 Is Turkey about to join the Shanghai Cooperation Organization (SCO)?
After years of delay on its application to join the European Union (EU) as a full member, Turkey has made overtures to the SCO as an alternative to the EU.
Turkish Prime Minister Recep Tayyip Erdogan said after a meeting with Russian Prime Minister Vladimir Putin that Turkey was seriously considering becoming a member of the SCO instead of continuing its efforts to join the EU.
"The European Union needs to stop stalling us," Erdogan said. "We have a strong economy. I told [Putin], 'You should include us in the Shanghai Five [the former name of the SCO] and we will say farewell to the European Union.' The Shanghai Five is much better off economic-wise. It is much more powerful. We told them, "If you say come, we will.'"