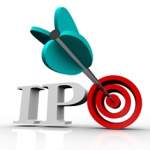 This week's four new IPOs will look to raise a combined $955 million, a sign that the IPO market has regained some of the momentum it lost last week.
According to Renaissance Capital, last week's three initial public offerings raised just $163 million combined. Last week also saw four companies postpone their IPOs, and another four withdraw them entirely.
On Monday, another six companies set terms for public offering in a wide range of industries, including healthcare, energy, and technology.