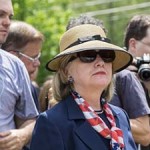 The list of Hillary Clinton lies is long, but most of those were told to protect her career or to burnish her image.
During the Election 2016 campaign, we've heard more of those, but we've also heard Hillary Clinton lies of a different sort.
We're talking about her numerous flip flops on issues. Voters don't know what to believe.